genre transcending progressive avant-garde doom-jazz post-metal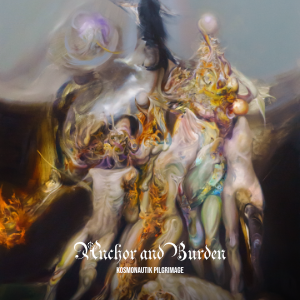 Anchor and Burden
Kosmonautik Pilgrimage
Anchor and Burden - the genre transcending progressive avant-garde doom-jazz post-metal group comes back with their most intense release so far: KOSMONAUTIK PILGRIMAGE.
The album is a bold artistic statement and features the band's unique style of uncompromising instant compositions. The 9 pieces shift seamlessly from atmospheric scifi phases, over cerebral virtuous guitar work to nihilistic bestial carnage that keeps the listener gasping for their breath. Every moment is unique and the collective composition that is happening in the moment is nothing short of miraculous. Anchor and Burden create monolithic architectural behemoths floating in space only to tear them into shreds in the next moment.
Out now on Moon June Records!
subscribe to our newsletter